Published by Sil Micro on 5th Jan 2022
People choose the VoIP phone system because it allows them to make phone calls without using a phone line, saving them money on long-distance rates. With the Wireless Networking solution, you no longer have to install any more copper cables if you have an internet connection. Employees can work from home or commute to the workplace using this system.
What is VoIP?
Voice over Internet Protocol (VoIP) is a set of protocols that allow voice-based phone conversations to be made over the internet rather than through a local phone provider. Your voice is converted into a digital signal, compressed, and sent over the internet via Voice over IP. The call between all parties is set up by a VoIP service provider. The digital data is then deflated on the receiving end, resulting in the sound you listen through your VoIP phone. Here are the top five VoIP phone systems that you purchase-
1. Yealink CP920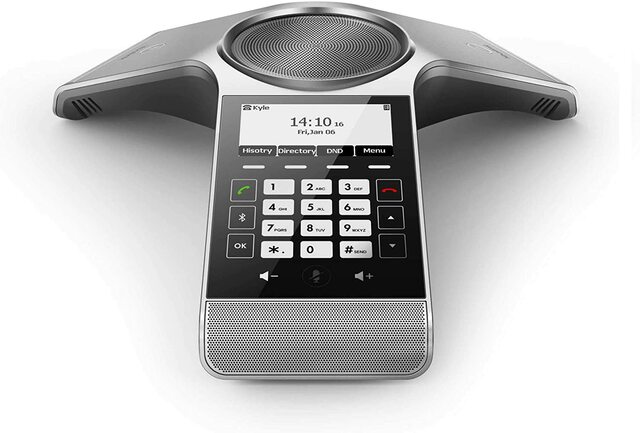 This Yealink edition, with its user-centric design approach, integrates ease of use with a depth of capabilities, making it ideal for small to medium conference rooms. With a well-designed CP920, your chat will seem natural and vibrant wherever, thanks to its crystal-clear sound quality. This VoIP phone system is a wonderful companion to your conference room, striking an outstanding mix between ease of use and strong functionality, providing you with a simple and engaging professional conference session.
2. Yealink W60P DECT Package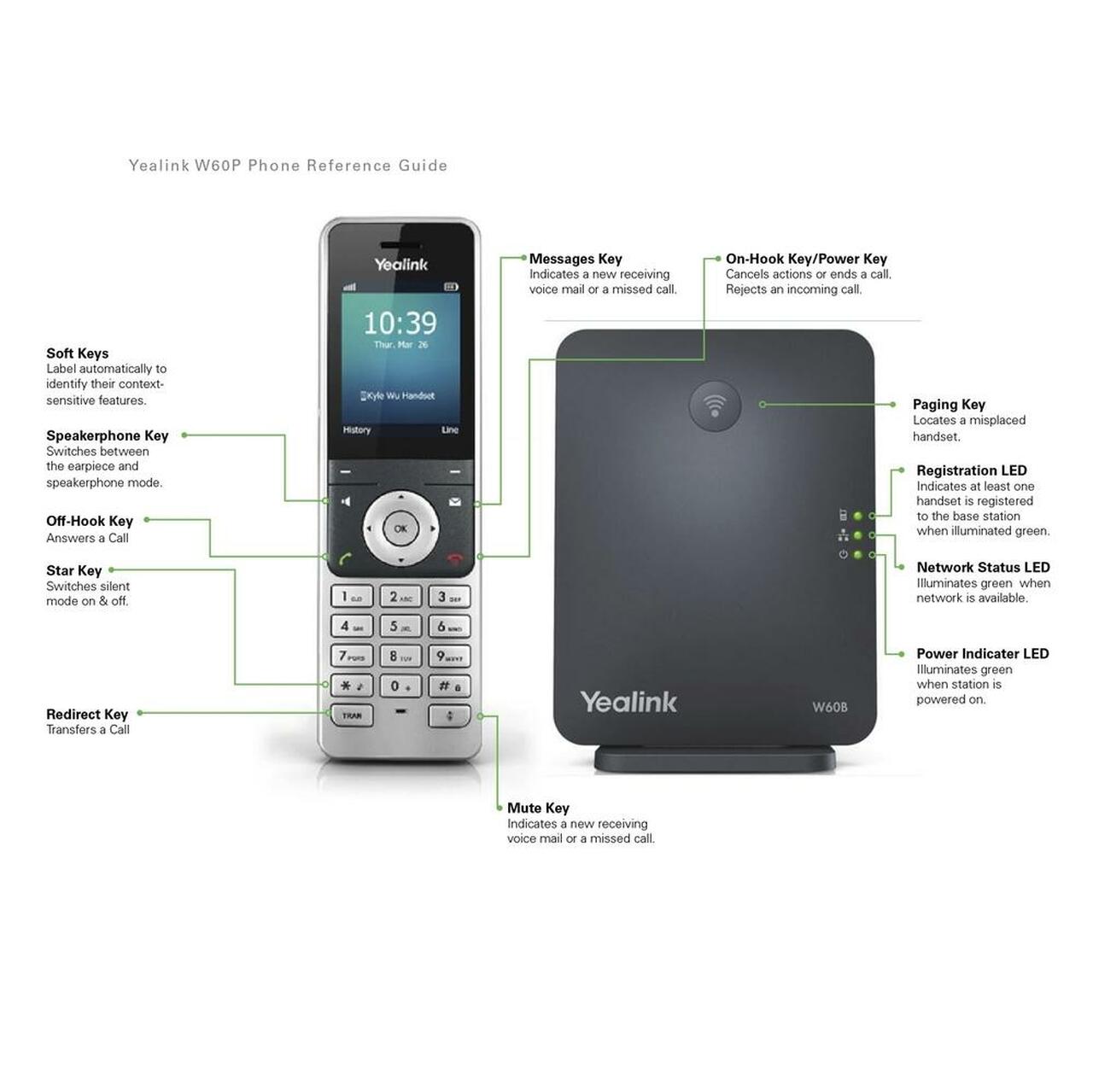 Small and medium-sized organizations will benefit from the Yealink W60P, which is a high-performance SIP cordless phone system. It allows you to have excellent mobility and flexibility right once while also considerably reducing extra wiring issues and costs. When compared to competing for wideband or narrowband audio codecs, this voice-over internet protocol system consistently offers great and professional audio quality in both high-bandwidth and poor network settings by supporting the Opus codec. It provides seamless call handling for our consumers when "on the go" by combining the convenience of cordless with the SIP functionality of a simple add-on device.
3. YEALINK SIP-T58A Smart Media Android HD Phone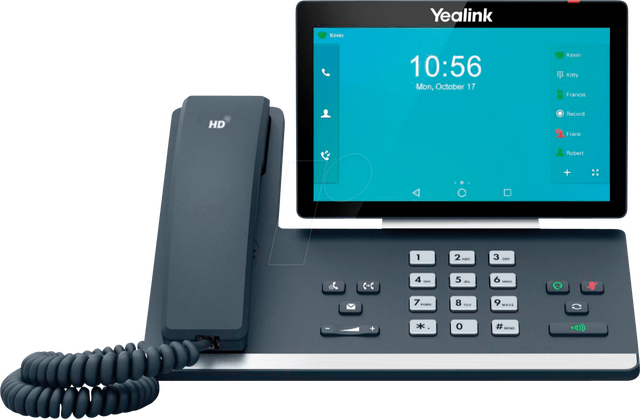 It is a simple-to-use smart media phone that offers business professionals an enhanced HD audio and video calling experience. With the convenience of a Wireless Networking phone, this all-new smart media phone provides productivity-enhancing visual communication. The SIP-T58A, which runs on Android 5.1.1, has a seven-inch adjustable multi-point touch screen, integrated Wi-Fi, and Bluetooth 4.0+ EDR, as well as a built-in internet browser, scheduler, camcorder, and other functions, as well as the option to install third-party programs for corporate customization.
4. Ubiquiti UVP-TouchMax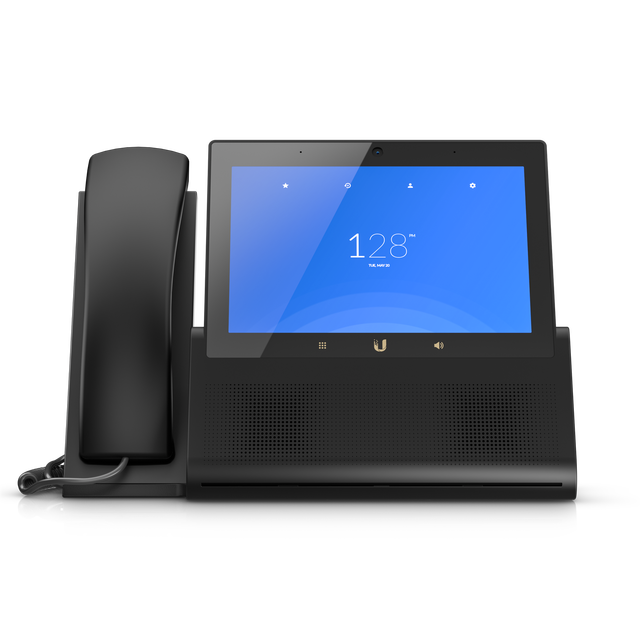 Ubiquiti's next-generation corporate desktop smartphone, this VoIP phone system is based on Android 9. It has a higher-resolution, HD color touchscreen display along with a better audio codec. It also comes with new physical controls on the screen for app selection and volume control. Bluetooth connectivity, a hands-free stereo amplifier and microphone, full voicemail function with transcription, and the UniFi Talk application are all included.
5. Nextiva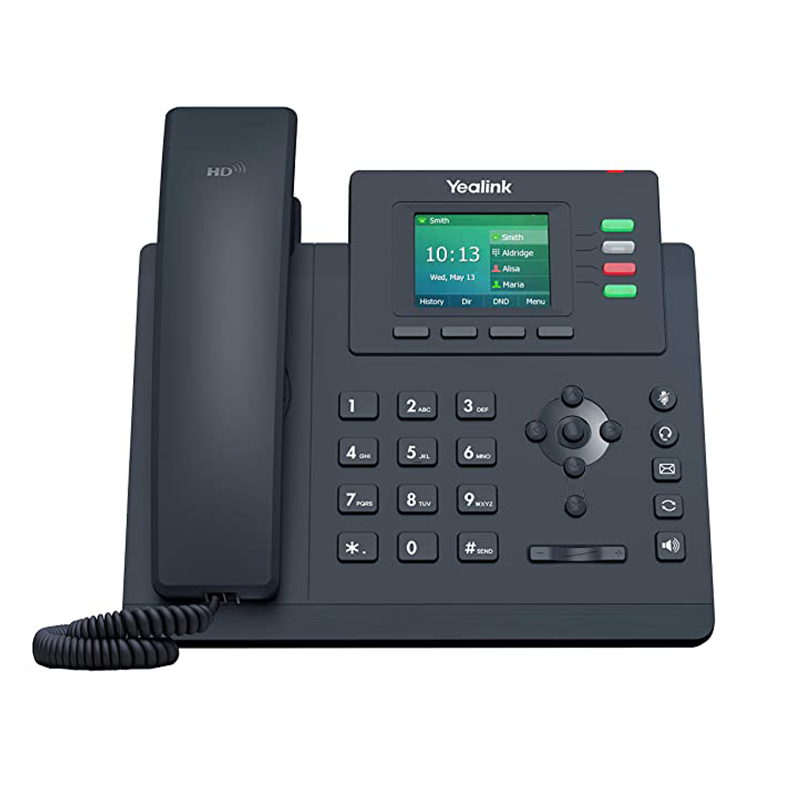 Nextiva VoIP phone is a cloud-based service that allows you to manage your calls, email, texts, video meetings, and instant messages all from one place. This ensures unlimited calling, multimedia, and internet faxing, as well as auto-attendant, toll-free calls, Microsoft and Google Contacts interfaces, voicemail-to-email alerts, mobile and desktop apps, and round-the-clock customer service. Higher-level options include Call Pop, which instantly pulls up caller data and history and integrates with business and CRM programs, including Nextiva's own CRM software voice-over-internet.
Wrapping Up
So, these are the five best VoIP phone systems. If you are planning to incorporate a wireless networking system in your business, consider choosing SilMicro to shop for the best voice-over-internet protocol system at the best deal.