Description
Optical Fiber Tester
Invaluable options supporting installation and maintenance works
15 Hours Battery Operation
Imagine working an entire work shift at your remote work site without worrying a . bout running out of battery power. The K330's powerful Li-Ion battery 4200mah will last for an amazing 18 hours under the Telcordia standard conditions and 10 hours even with the laser continuously turned on!
Taking the time to properly inspect a fiber-optic connector using a Orientek fiber inspection probe can prevent a host of issues from arising further down the line, thus saving you time, money and trouble.
Visible, continuous/modulated red light laser. Invaluable test instrument for checking continuity of patchcords, launch fibers, or short fiber trunks. Breaks and bendings in fiber can be identified visually as the visible light exits the fiber on such fault events.
Powerful post-processing software. Analyzing/editing trace data on a PC. The Report Creation Wizard function provides a step-by-step guidance for users in generating comprehensive reports in a printable format
Features:
Event deadzone: <3m

Attenuation deadzone: <8m

Wavelength:1310/1550nm

Dynamic range:30/28dB

3.5 inch TFT-LCD (touch screen)

Support FIP fiber inteface detection ( optional )

Water resistant dust resistant shock resistant drop resistant

Read and creat the test report on the computer via OTDR trace manager software

Built-in lithium battery with high capacity for over 15 hours of operating life

Pulse width(ns):5、10、20、40、80、160、320、640、1280、2560、5120、10240、20480

VFL function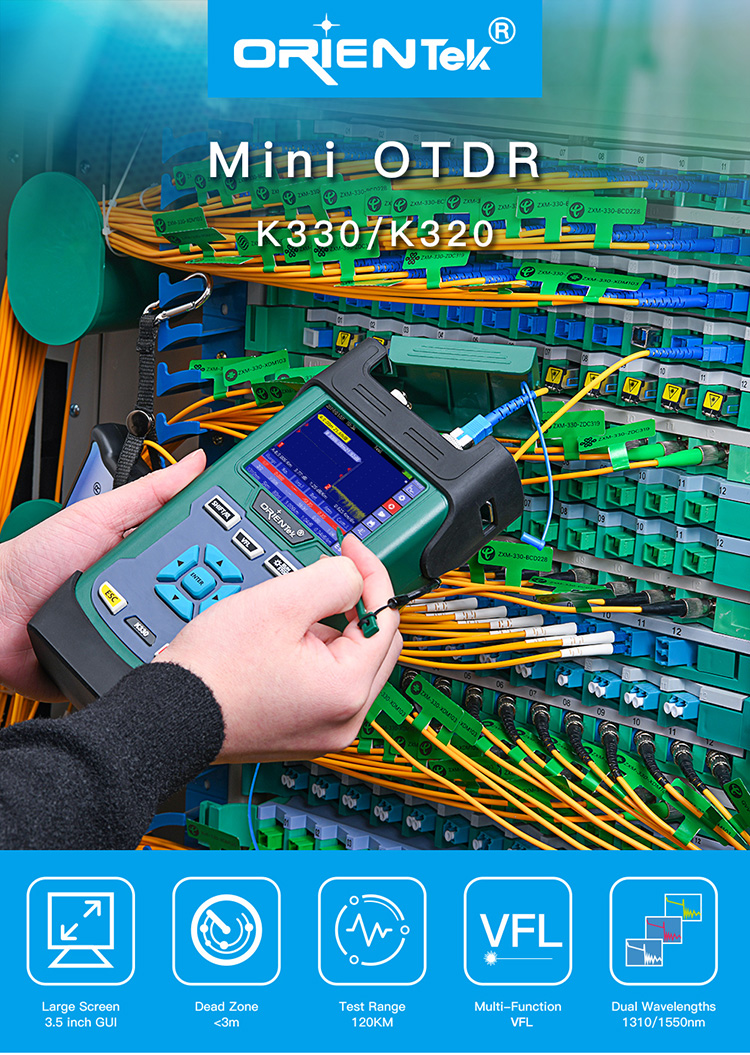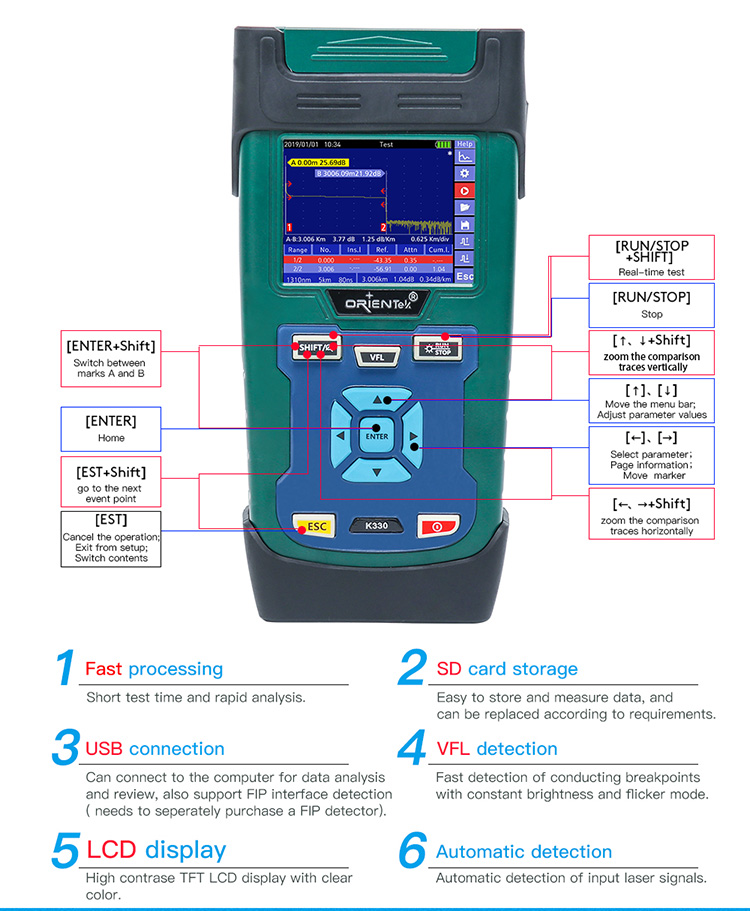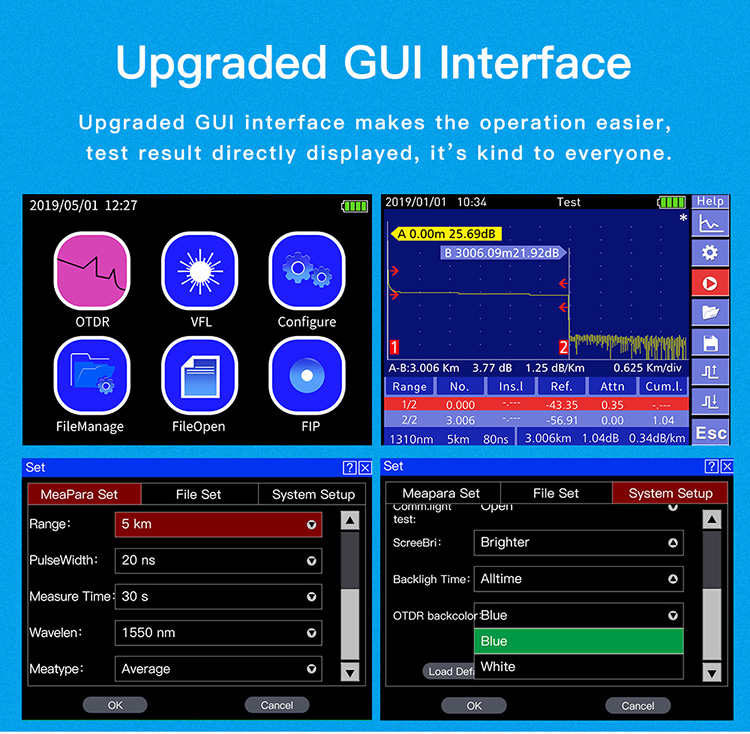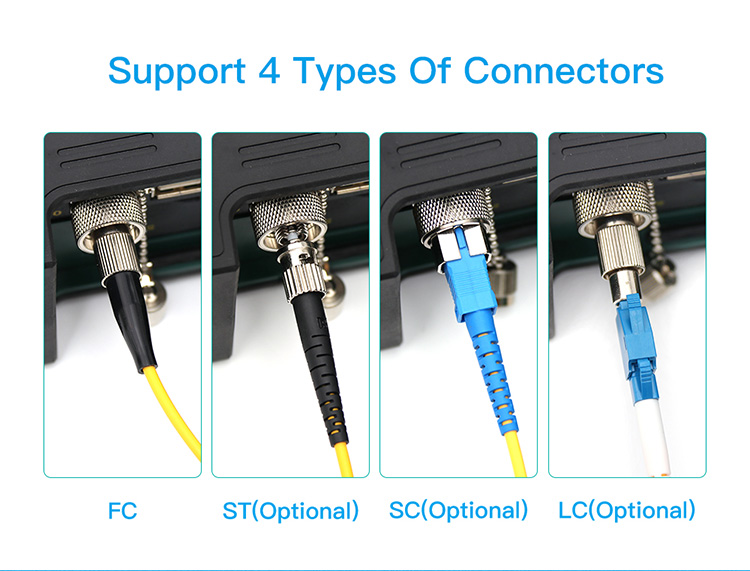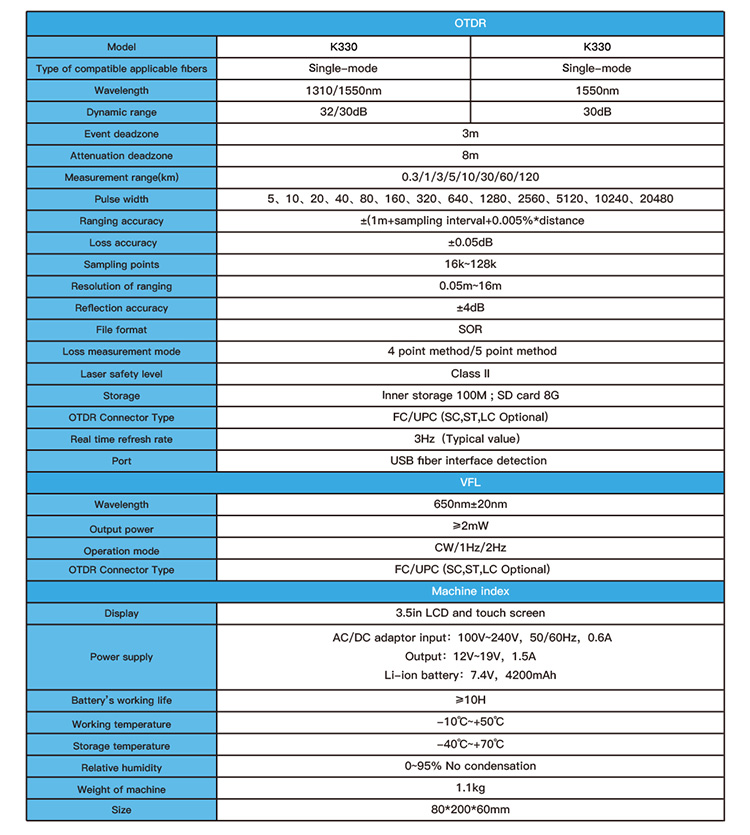 Extra Information